ZSL 2018 Yi Shan Mo
£11.50 – £124.00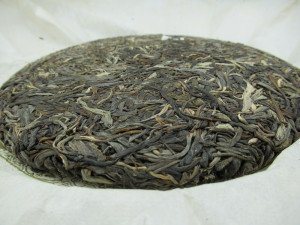 – Oh it's too sweet!
– Being sweet is good. How can you complain about it?
– Oh it's just too sweet!
That was my wife and I tasting 2018 Yi Shan Mo for the first time. Whilst I was trying to hide my excitement, she made a 'complaint'.
She is right actually. It has a lovely sticky caramel-like flavour that I personally love. If you like very sweet Yiwu teas which become even sweeter with age then this might be a great choice. It also has a nice cooling aftertaste and a great mouthfeel.
Yi Shan Mo lies in the Mansa region of Yiwu, in the six famous tea mountains. Teas in this region are famous for being smooth, sweet and for their pleasant aftertaste. Yiwu teas almost present no bitterness and are easy to enjoy even when young.
This is a Spring tea made from ancient tea trees (Gushu).
Only logged in customers who have purchased this product may leave a review.