ZSL 2016 Man Zhuan
£10.00 – £115.00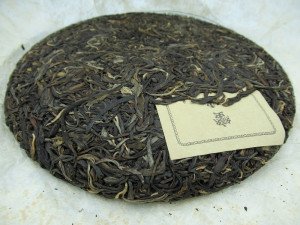 When I was drinking it, I thought: what an elegant tea. I then tried to understand what that really meant. What is an elegant tea and why did I think that? This is a very well balanced tea with all elements blending together perfectly. It has a silky texture and a lovely peach cooling aftertaste felt in the nose. Perhaps its elegance comes from the fact that its flavours are so harmonious. We really like this Spring tea made from ancient tea trees (Gushu) and are very happy to offer it.
Man Zhuan is located in the six famous tea mountains to the east of Yiwu tea region, with an area of about 300km² and an altitude of 1100m. Teas from this region are famous for being thick, smooth, having a strong fragrance, a long lasting sweet aftertaste and no bitterness.
Only logged in customers who have purchased this product may leave a review.