One of the tasks of selling tea is to test ones teas to see how they're progressing. A revisit was in order to the great 2003 Yuanjiutang Ban Zhang , the oldest tea that we currently have on offer.
Storage:
I rather like its dry clean storage from Hebei in China. I rinse the tea once and am ready to go.
Colour.
Beautiful golden orange colour.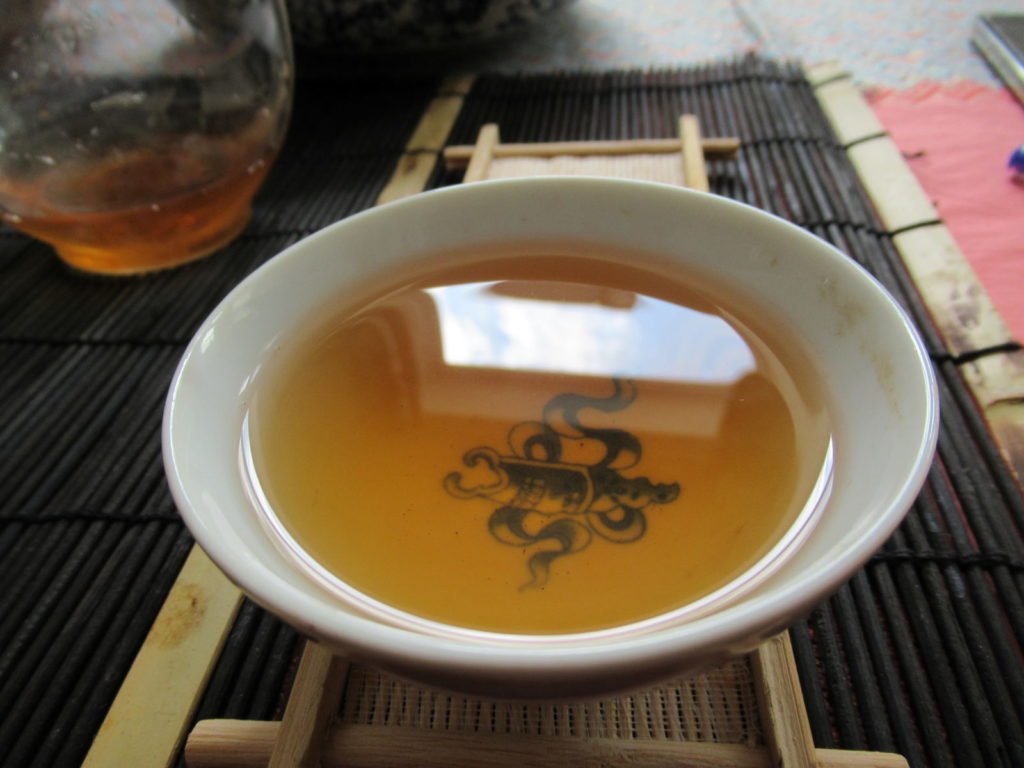 First steeps are on woody sweet and spicy side but mainly woody.
In later steeps actually the tea becomes sweeter and perhaps even thicker. The mouth feel is strong and its sweetness really addictive. Sweet cotton candy, woody sweet notes and a sticky texture. I am surprised with its stamina. It brews for many steeps and I actually enjoy its later steeps the most. I can't get enough of its cotton candy sweetness and I taste it for hours and hours after finishing the session.
One of the great things about this tea is smelling the tea leaves.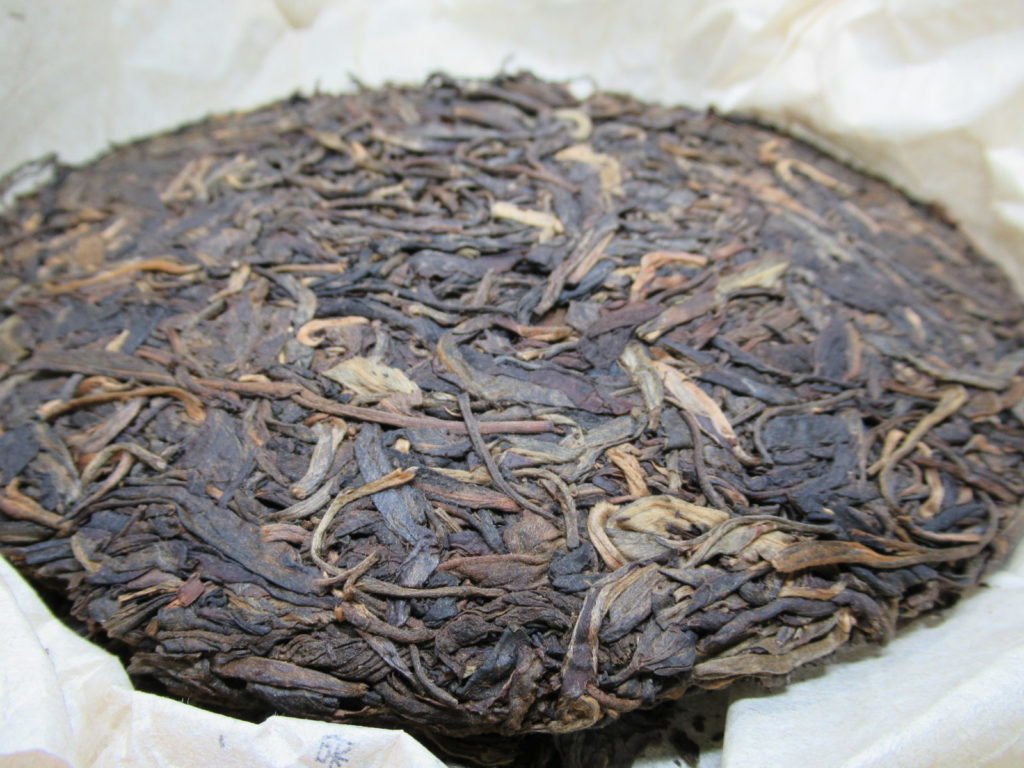 The following day I steep it for 15 minutes and am reminded of that cotton candy flavour that I loved and amazing memories pop to my mind.